Future-oriented perspectives
for the craft sector.

Job offers at the BSU
We are more than a company!
We are BSU
The BSU
Academy.
The BSU ACADEMY is an innovative and future-oriented
training offensive of BSU Holding GmbH.
Our goal is to make the skilled trades attractive again for young people in the future. Digital processes, innovative products in the construction industry and the use of state-of-the-art technology create completely new perspectives for the future, especially for young and enthusiastic people. Our goal is to train you to become a true all-rounder. You will work in all areas of the highly specialized subsidiaries and, after 36 months of training, you will be a fully-fledged member of our holding company.

The Academy´s Career Opportunities
The Academy Trainee Stations
BSU division for remediation and restoration
Your first stop
As part of an experienced team, you will learn how to professionally remove pollutants such as asbestos, artificial mineral wool, tar-containing products and much more.
You will develop into an experienced contaminant remediator and become familiar with legal regulations, technical rules as well as health and safety at work
You will learn how to work with the latest remediation technology
You will create safe measurements, document your work and cooperate closely with the back office.
You will learn both the safe handling of hazardous waste and documentation and record keeping
You will acquire the expertise in handling asbestos and artificial mineral fibers as well as the expertise for working in contaminated areas in accordance with the DGUV.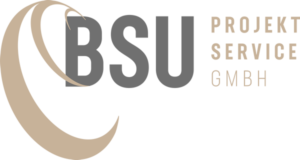 BSU Project Service
Your second station
You will learn the professional removal of water and fire damage in an experienced team.
You will develop into an experienced fire and water damage restoration specialist and become familiar with legal regulations, technical rules and health and safety at work
You will be able to set up, monitor and document modern drying systems
We will teach you all the necessary knowledge and skills in handling cleaning chemicals for cleaning fire damage and decontaminating mold-infested rooms.
We will turn you into a specialist for water damage restoration / drying technology
In the field of painting and varnishing, you will learn the basic techniques and carry out simple preparation and painting work.
We will teach you the basics in spheres like flooring, masonry, drywall installation and tiling.
BSU Building Services
Your third station
Our experienced and long-serving plumbers will teach you the basic skills of a gas and water fitter
You will gain an insight into the installation of state-of-the-art heating systems and become a reliable assistant to our fitters.
You will be able to carry out simple installation work under supervision and support your mentor in completing installation tasks.
You will use digital devices to manage orders, create quotations and maintain close contact with your back office at BSU Haustechnik.
You will be familiarized with all the latest innovations in building automation
You will specialize in the area of smart homes in particular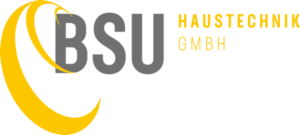 BSU Construction and Engineering Company
Your fourth station
We will teach you the basics of the digital planning of buildings and building components as well as visualization.
You will develop into the perfect assistant to our engineers and assist our planning department
You will carry out simple assembly work on lightweight steel frame constructions based on planning documents.
You will learn to understand and read technical drawings
You will learn to plan, manage and implement projects
Become part of the BSU Academy
and set off into a secure future.
Take advantage of your future opportunities in an innovative company and enter
new paths in the craft sector together with us.
We don't believe in the classic application, but want to get to know you personally.
Simply fill in this form and get started at the BSU!
WRITE TO US RIGHT NOW